Today's preschool storytime was out of this world!  We celebrated outer space with fun songs, stories and rhymes.  Thanks very much to Falling Flannelboards, SLC Book Boy,   Storytime with Miss Tara, and Mel's Desk for providing some rhymes and inspiration for this storytime.
MOVEMENT: Welcome Song*
MOVEMENT: "Jump Up, Turn Around" from Jim Gill's Irrational Anthem by Jim Gill
BOOK: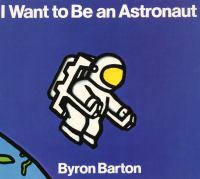 I Want to Be an Astronaut by Byron Barton
MOVEMENT:  Rocket
(taken from SLC Book Book)
I'm a rocket on the ground (crouch down on ground).
Waiting quietly without a sound (say softly and put finger to lips)
Light this fuse on my little toe (wiggle little toe, or point finger at toe).
Ready for blastoff, here I go! (put hands over head to form rocket point).
5 – 4 – 3 – 2 – 1
Whooosh! (Jump into air)
FLANNELBOARD:
5 Little Aliens


(I didn't record my source for this rhyme at the time I found it, but I think it was from here: BLCS WikiSpaces)
(to tune of: "Five Little Ducks")
5 little aliens went out to play
Over the moon across the milky way
Mama/Papa Alien cried "Hep, hep, hep"
But only 4 little aliens came floating back.
…continue with 4, 3, 2, 1…
No little aliens went out to play
over the moon to the milky way
Mama and Papa alien cried, "Hep, hep, hep"
and ALL the little aliens came floating back.
BOOK: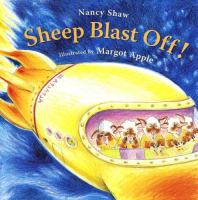 Sheep Blast Off! by Nancy Shaw, illustrated by Margot Apple
MOVEMENT: If You're Going to the Moon
(taken from Mel's Desk via Falling Flannelboards)
(to tune of If You're Happy and You Know It)
If you're going to the moon, wear your suit (ziiiiip)
If you're going to the moon, wear your suit (ziiiiip)
If you're going to the moon and you want to get there soon
If you're going to the moon, wear your suit (ziiiiip)
…wear your boots (stomp, stomp)
…wear your helmet (pat head, pat head)
…wear your gloves (clap, clap)
(After storytime, I also thought it might be fun to add this verse to kick things off:
If you're going to the moon, you must get dressed (say "Oh yes!)).
VIDEO:


"Beegu" from Reading Rainbow based on the book by Alexis Deacon
MOVEMENT: Storytime's Over*
ADDITIONAL MATERIAL IDEAS: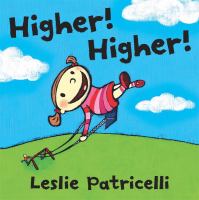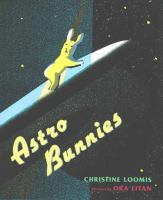 Book: Zoom! Zoom! Zoom! I'm Off to the Moon! by Dan Yaccarino
Book: There Was a Bold Lady Who Wanted a Star by Charise Mericle Harper
Book: Higher! Higher! by Leslie Patricelli
Book: Zoom , Rocket, Zoom! by Margaret Mayo, illustrated by Alex Ayliffe
Book: Astro Bunnies by Christine Loomis, pictures by Ora Eitan
THOUGHTS ON THIS STORYTIME:
Today was a really fun storytime!  Everyone seemed to enjoy the theme.  And even when I made some little mistakes (like turning off the display lights instead of the regular lights when I told the kids to blow them out.  I just had them clap them back on and then blow harder.  And then I forgot to bring the screen down and had to have a preschooler remind me), things still went really well.  I wasn't sure about using I Want to Be an Astronaut at first, because I thought it might be too slow-paced for the preschoolers, but when I read the page about eating food one of the children said, "He's upside down!!!" about the astronaut illustration and everyone laughed.  So it went better than I thought it might, and led to some talk about what you would be able to do while in space.
ATTENDANCE: 37 (adults and children)
*To see the words to these movements and activities I use frequently, please visit my A-capella Movements Section on my Storytime Movements and Music Page